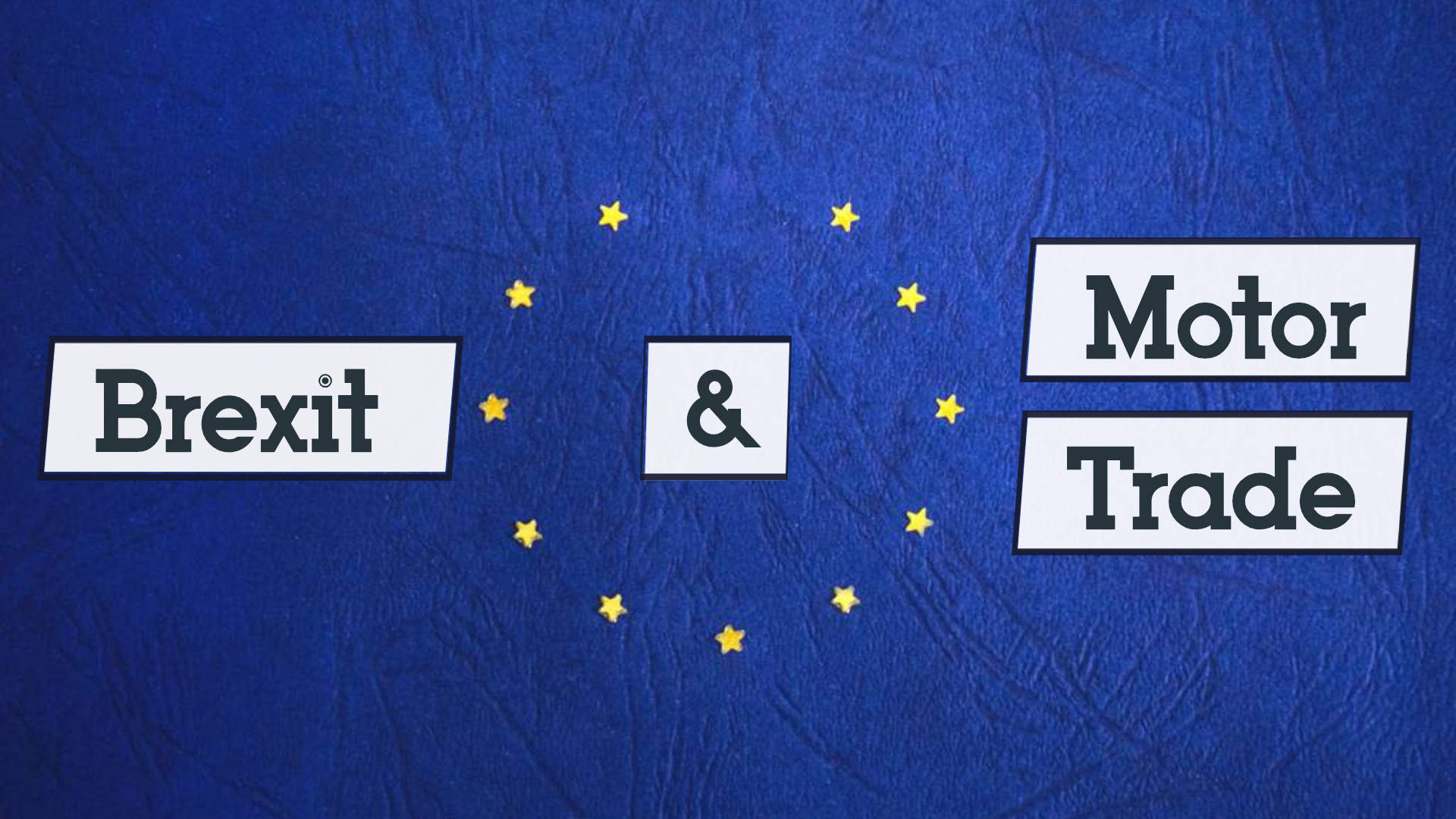 Brexit and the Motor Trade industry
Though the Brexit referendum was almost two years ago, we're still waiting to see the shape of the motor insurance sector once we actually exit the EU. This is particularly pertinent in motor insurance where more than 2.5 million private and commercial vehicles travel from the UK to the EU every year.
Cross-border travel
Currently, no separate documents are needed in the EU, and UK driving licences are valid, which helps maintain a high level of productivity and reduces bureaucracy for drivers. After Brexit, or the newly proposed transition period, restrictions could be reintroduced potentially hampering both drivers and businesses. Taking your vehicle to the continent could present several new challenges, such as longer waiting times to clear customs and tighter checks on vehicle and driver documents at borders for those driving through Europe with UK
registered vehicles.
An option for travel being considered is the reintroduction of green cards as proof of valid insurance. Obtaining a green card is the responsibility of the policyholder, but would lead to increased costs for insurers and brokers. Another solution is to maintain a free-circulation zone and maintain regulatory alignment with the EU Motor Insurance Directive, or by the UK becoming a 'third-country' under articles 7
and 8 of the Directive.
Also concerning is that UK drivers won't hold EU licences post-Brexit. A solution being posed is to ratify the 1968 Vienna Convention on Road Traffic, allowing drivers to obtain an International Driving Permit (IDP), valid for 12 months, enabling them to drive in nations signed up to the convention. As well as this, the Haulage Permits and Trailer Registration Bill may close the UK divergence from the Convention on trailer registration and aid a smooth transition for UK hauliers to continue operating in the EU post-Brexit.
Access to insurance
The UK motor insurance market is very diverse and includes capacity from more than 700 EU insurers that currently 'passport-in' to the UK under their country's own regulatory regime. Consumers and businesses need access to a wide choice in insurance providers for a number of reasons, and for brokers, its essential there remains barrier-free, tariff-free trade.
More expensive claims
Despite the agreement from the EU in principal that there will be a transition period, there is no firm agreement on trading agreements post-Brexit. So given the global supply chain, costs of repair could increase after Brexit as a result of tariffs and bureaucracy. For commercial vehicle risks, this could be even worse with delays in supply leading to higher financial losses as a result of vehicles being off the road for longer.
The UK government has said there won't be a 'regulation bonfire', suggesting many of the current regulatory regimes might stay. The Motor Insurance Directive was transposed into UK legislation for example, and is likely to stay. Brexit is still a confusing process for insurance companies and brokers to navigate which will only become clear when matters get decided.
MotorTradeProtect
Interested in finding out more information about the effect of Brexit on the Motor Trade, then check out another of our blog posts for more information on attracting talent during the Brexit skills shortage.
For more tips and tricks on all things Motor Trade follow us on Facebook, Twitter & LinkedIn. Or for any enquires regarding a current or future insurance policy visit our website or give us a call on 0800 877 8277
This article originally appeared on Allianz