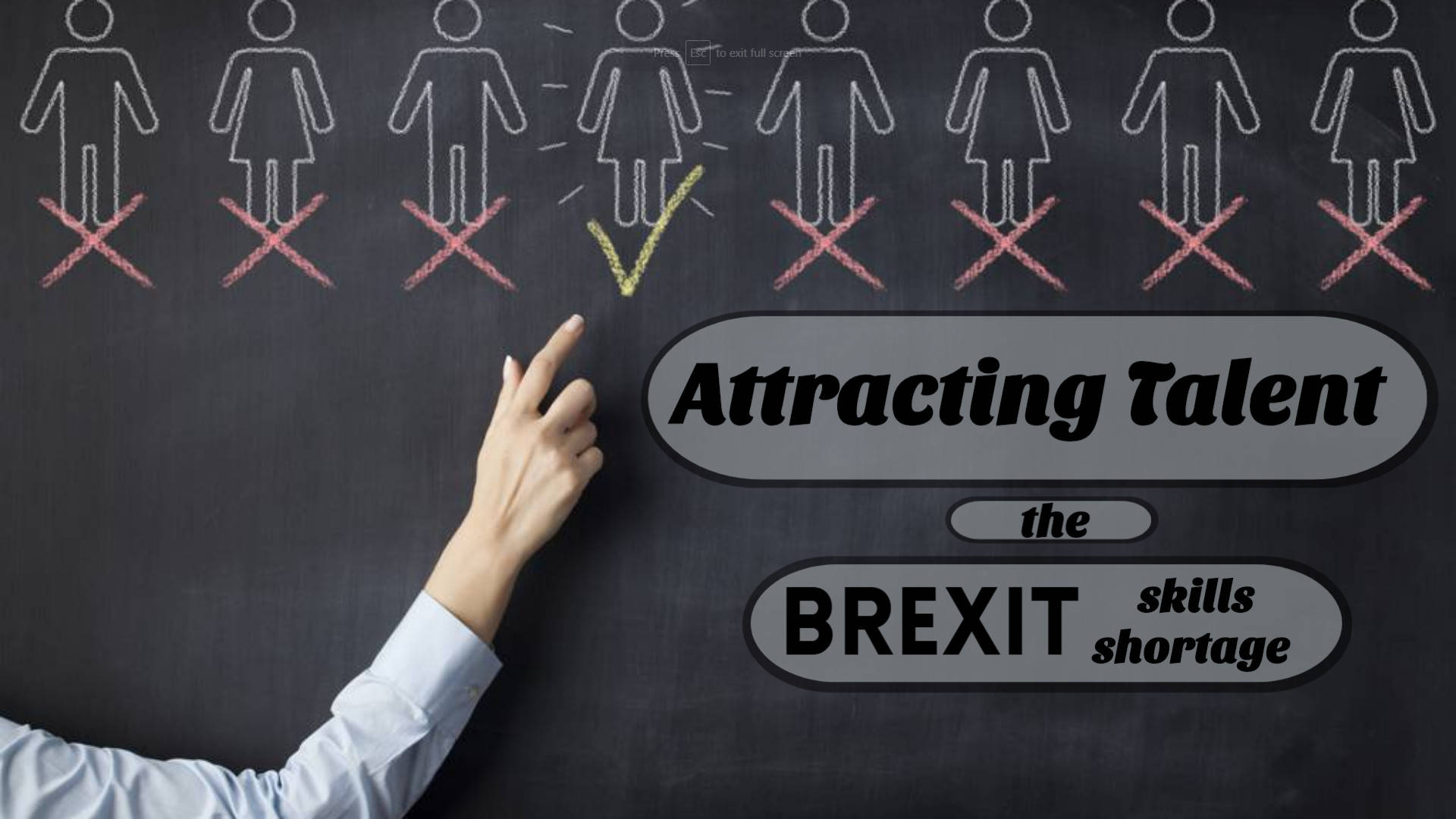 How to Attract Industry Talent During the Brexit 'Skills Shortage'
Nearly 10% of employees in the UK automotive sector originate from the EU, according to the Society of Motor Manufacturers and Traders. This creates the potential for a significant skills gap in the motor trade industry as Brexit nears and- quite literally- drives EU workers away.
The industry faces exceptional risk, as there is already a diminished talent pool due to younger generations' lack of awareness of industry advancement opportunities. Use these tips to maintain top talent and stay afloat as Brexit threatens your labour pool.
Top Tips
Encourage a fresh perspective: Ensure that employees across the EU feel encouraged to be a part of the industry by branding your business in a way that highlights the potential for growth and opportunities. Consider implementing a school programme to educate youth about the industry and offer apprenticeships.
Establish a positive working environment: Don't let your organisation become narrow-minded in terms of organisational culture and workplace norms. Empower workers by encouraging innovation and open dialogue about new ideas. Try making your work environment as welcoming as possible by allowing flexible hours and prioritising a work-life balance for employees.
Support EU workers: Be sure to lend a helping hand to your EU employees and offer assistance in their application process for 'settled status' or 'pre-settled status' to ensure their working rights. You can do so by covering the application fee or providing legal aid.
For more tips and tricks on all things Motor Trade follow us on Facebook, Twitter & LinkedIn. Or for any enquires regarding a current or future insurance policy visit our website or give us a call on 0800 877 8277
Fancy finding out more information about keeping your organisation safe, then check out another of our blog posts for more information on reducing the risk of fire in your motor trade business.