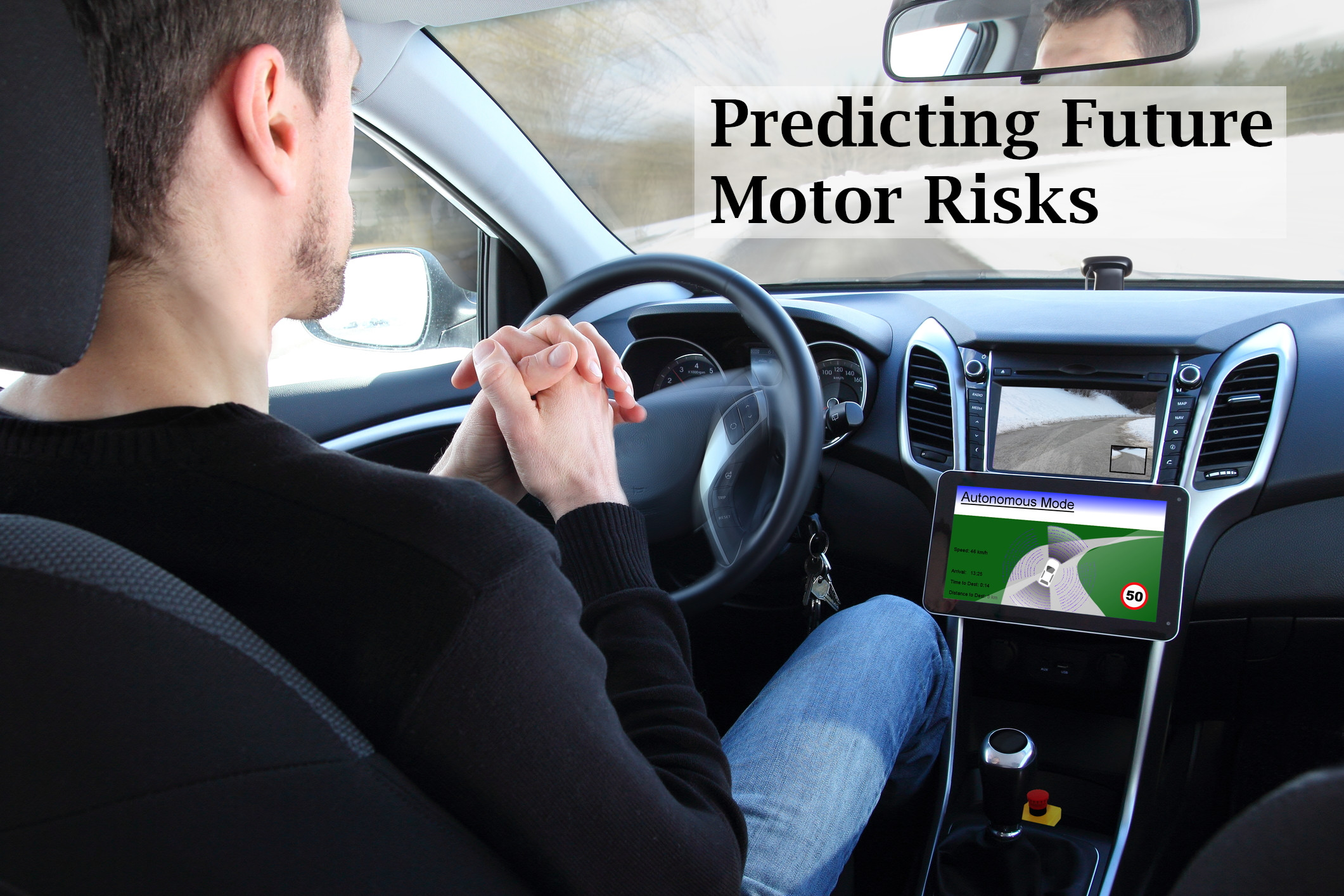 Predicting Future Motor Risks
The motor industry is seeing almost unprecedented change. Technological and environmental advances are coming faster and in such volume that insurers and brokers need to think about what insurance products might be feasible to continue playing an important role, currently and in the future. We look into the predictions for future motor risks.
Autonomous cars
The world still isn't sure what will happen with autonomous cars. There isn't a consensus on exactly when they'll be available, exactly when they'll be on UK roads (not being tested), or exactly when the driver or the car is at fault in the event of an accident. Underwriting criteria for motor insurance can't be exact at this point because there are too many unknowns. The only thing certain is that they are coming.
On the other hand, autonomously driven cars could lead to much more accurate and refined underwriting. The data gathered by their many sensors as they 'learn' could let insurers price exposures according to individual roads, time of day, weather and even surrounding traffic.
To share data or not
Modern vehicles are jam-packed with technology, unthinkable just 20 years ago. As such, vehicles gather a tremendous amount of data, invaluable to insurers. With the General Data Protection Regulation (GDPR) implemented in May 2018, any companies dealing with customer data must do so responsibly.
Sharing that data is another way insurers could utilise the information to hone underwriting considerations. Insurance companies could also better manage risk, provide a more fluid customer experience in the event of a claim and develop new products based on learnings.
Manufacturers could share data with city traffic managers, for example, notifying them of dangerous road conditions. The data could also improve safety on future models and refine manufacturer technology. This comes with a risk however, as manufacturers could start selling data. More concerning for insurers is the threat of cyber-attack. As the technology develops, strategies for dealing with the threat of cyber need to keep pace.
Product liability, motor manufacturer liability & the insurer
Motor collisions of the future will mix personal and product liability. The established ways of determining risk will change. With reducing accidents, the size of the market could shrink, triggering consolidation in personal lines, while attracting new competition.
Especially concerning for insurers and brokers is the threat of manufacturers selling autonomous cars and vouching for their technology, cutting out insurance companies. While this might not happen, its worth considering as customers tend to have a stronger relationship with their vehicle, than their insurer.
The sector needs to act now to stay on top of fast-moving technology and ensure it is differentiated to stay at the forefront of what will be a very different market soon with future motor risks differing vastly from today.
MotorTradeProtect
Interested in finding out more information about the changes to car technology, then check out another of our blog posts for more information on- car safety: Has it improved?
For more tips and tricks on all things Motor Trade follow us on Facebook, Twitter & LinkedIn. Or for any enquires regarding a current or future insurance policy visit our website or give us a call on 0800 877 8277
This article originally appeared on Allianz.