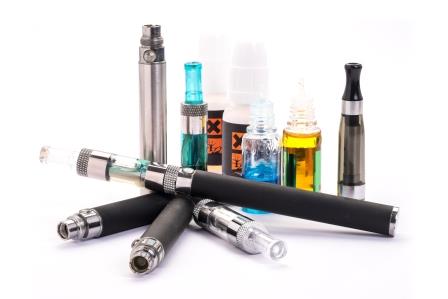 Are you at risk from an e-cigarette related fire?
There has been much debate and discussion about e-cigarettes in recent months including their long-term health effects, their packaging and advertising and whether enhanced regulation is required and whether they are safe for use in the workplace. In addition to these discussions, some recent high profile e-cigarette fires have resulted in the need for sensible precautions to be taken when using this relatively new technology.
The Local Government Association (LGA), which represents all 46 fire and rescue authorities in England and Wales, has warned that the number of incidents is likely to rise as more smokers continue to switch to e-cigarettes.
The risk of using incompatible chargers Charging e-cigarettes using incompatible charges has been identified as a frequent cause of fires so here are some tips on charging your e-cigarettes:
Follow the instructions provided by the manufacturer carefully
Take notice of any warnings supplied with the product
Ensure that e-cigarettes are not left charging for long periods of time
Do not leave e-cigarettes plugged in overnight or when you are out of the house
Look for the 'CE' mark that indicates chargers comply with European safety standards
Do not overload plug sockets
Check that your electrical products have not been recalled
Avoid buying counterfeit or substandard goods
Switch off appliances at the socket when not in use
Source: Gov.co.uk
Fire chiefs say many blazes occur when incompatible chargers are used or when charging the units for prolonged periods of time. Often, incompatible chargers do not regulate and control power in the correct way. This can result in too much current entering the battery, causing it to overheat, and sometimes explode.
Mark Burdett, Sales & Marketing Director at leading independent insurance broker, NC Insurance, had this to say:
"We recognise that being an insurance broker is not just about selling insurance policies; it's about providing a first class service to clients looking for specialist advice. This includes sharing useful information with our clients with the view to risk reduction. The charging of portable electronic devices like mobile phones and tablets is now commonplace but we would urge any users of e-cigarettes to follow the tips above to help reduce the likelihood of a fire at their home or business premises."
MotorTradeProtect
Interested in finding out more information about motor trade health and safety regulations, then check out another of our blog posts for more information on Managing Fire Risks
For more tips and tricks on all things Motor Trade follow us on Facebook, Twitter & LinkedIn. Or for any enquires regarding a current or future insurance policy visit our website or give us a call on 0800 877 8277