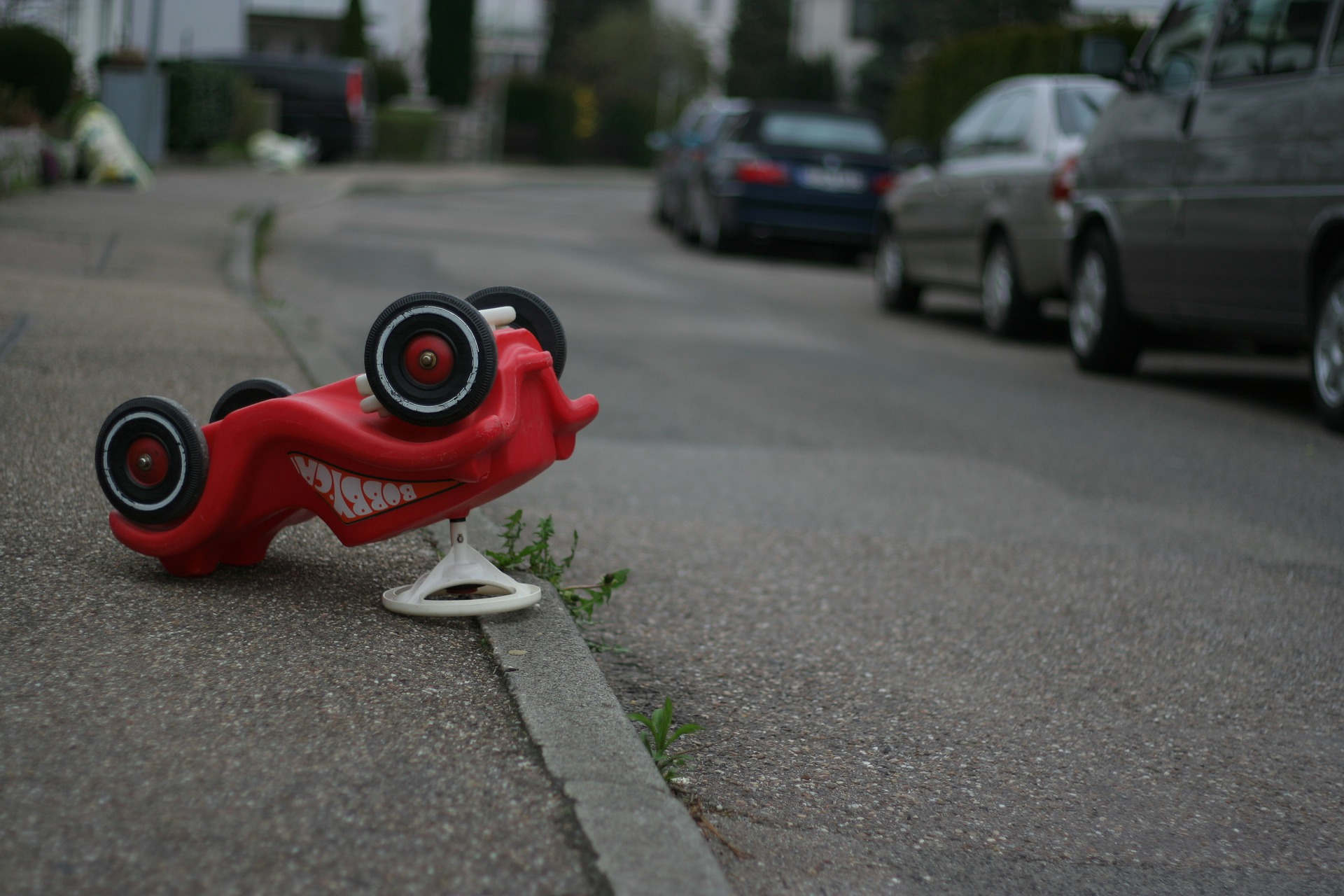 Car safety: Has it improved?
There was a time when vehicle manufacturers marketed their wares using messages of beauty, freedom, power and escapism. However, more than 90% of accidents involve human error and historically fatalities were significantly higher than they are now. What changed was a shift in consumer demand which led to a desire for improved car safety.
What has followed in subsequent years in manufacturers competing to enhance safety features and ratings on these life-saving features. This shift has led to a revolution in technology to prevent injury in vehicles. These are collectively known as advanced driver assistance systems (ADAS).
These systems have increasingly been incorporated within vehicles as the technology becomes more refined (and therefore cheaper). What follows is an overview of some of the most significant leaps in automotive safety improvements.
Autonomous Emergency Braking (AEB)
AEB uses sensors to monitor traffic conditions and automatically apply the brakes if the driver fails to respond to an emergency situation. This can reduce rear-end accidents by 38%, according to studies by Thatcham Research, potentially saving 1,100 lives and 122,860 casualties in the UK over a 10-year period.
The European Parliament has called for the standard fitment of key vehicle safety technologies, such as AEB, intelligent speed assistance and seatbelt reminders in all new cars, vans, lorries & buses.
Since November 2015, AEB and lane departure warning systems have been compulsory for most new heavy commercial vehicles. While these features can reduce the number of incidents, the flipside is, where vehicles are involved in a collision, they will often require more sophisticated repairs due to the amount of expensive technology within them.
Adaptive cruise control
This technology maintains the speed of a vehicle on motorways. This differs from conventional cruise control that 'locks' the speed of the car, because it will speed up and slow down depending on road conditions. It works by using radar to maintain a set distance from the vehicle in front. Advanced versions even work in slow moving traffic and can bring the car to a standstill before automatically setting-off again.
Lane departure warning systems
More basic systems will warn the driver if the car strays too close to the edge of a lane on the motorway without indicating. This is done either through an audible warning or through haptic feedback, like a vibrating steering wheel. More advanced systems automatically adjust the steering wheel to keep you in the lane.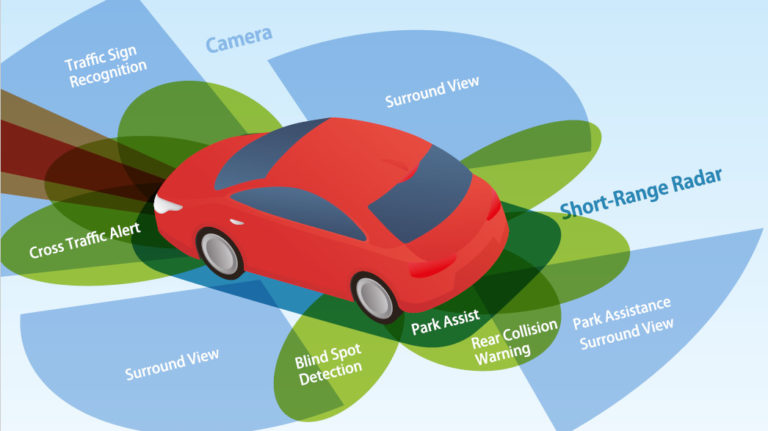 Adaptive light control
Adaptive lights are all about improving visibility at night. The system can detect the movement of the car and swivel and rotate the beams so the light is as close to where you need it as possible. Some lights will automatically dip a portion of the beam to avoid dazzling other road users, with no interaction from the driver.
Telematics
Outside of products that provide immediate driver feedback, the benefits of telematics are reliant on companies using data to feedback to drivers and take action when poor driving is observed. Telematics devices can bring significant benefits to businesses, by helping improve driving skills, while also leading to greater fuel, cost and operational efficiencies.
While the functionality of the device and budget will determine suitability, data should also be a consideration, as it is key to many of the benefits. Working with a telematics company that provides the data in the right format or analyses it on the company's behalf might be beneficial.
What it means for claims
An inevitable consequence of increasing technology for insurers is higher repair costs. This is demonstrated by figures from the ABI. They found that motor insurers paid out £1bn for vehicle repairs in the second quarter of 2017, 3% higher than the previous quarter and the highest quarterly figure on record. It cited the increasing complexity and technology incorporated in vehicles and the weaker pound as factors to this rise. As car safety technology improves and claims frequency drops, the industry is hopeful overall cost will start to flatten.
Improvements to safety features in vehicles have been far-reaching, with more and more manufacturers and insurance companies treating it as a top priority.
The surge in safety-related vehicle technology is showing no sign of slowing down. Many innovations might seem unlikely at first but be proven worthwhile and life-saving in the future. For example, exterior pedestrian airbags, designed to lessen the impact in the event of a collision with a vehicle are coming closer to reality.
Car group ratings include adjustments based on ADAS and further tests are planned to take place soon that are also likely to play a part in the assessment of which group a vehicle fits.
MotorTradeProtect
Interested in finding out more information about the changes to car technology, then check out another of our blog posts for more information on electric vehicles & their batteries.
For more tips and tricks on all things Motor Trade follow us on Facebook, Twitter & LinkedIn. Or for any enquires regarding a current or future insurance policy visit our website or give us a call on 0800 877 8277
This article originally appeared on Allianz.